SIMCO Recognized For Industry Leadership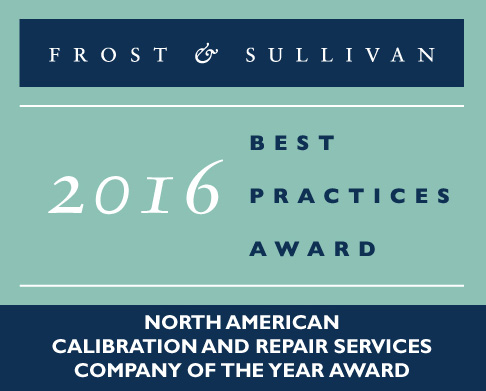 SIMCO Receives Calibration Company of the Year Award
Frost & Sullivan, a leading independent research firm, has awarded SIMCO the 2016 Company of the Year Award for North American Calibration and Repair Services.
Based on their industry research and analysis, Frost & Sullivan found that SIMCO leads the calibration industry in customer impact, price/performance, innovation, implementation of best practices, and customer experience.
Get the full Frost & Sullivan Company of the Year report.
SIMCO was also awarded the Frost & Sullivan North American Calibration and Repair Services Service Leadership Award in both 2013 and 2015 for its leadership in customer service, price/performance, and more.   Since this is a biennial award, SIMCO held this award from 2013 to 2016.
SIMCO Recognized By CIOReview Magazine
In recognition of SIMCO's leading Service Manager software, CIOReview Magazine has named SIMCO one of the "20 Most Promising Quality Management Solution Providers - 2017."
CIOReview magazine provides this annual listing of the best vendors who provide exceptional solutions that help organizations meet customer and regulatory requirements and improve effectiveness and efficiency.  
SIMCO's CERDAAC Service Manager is advanced cloud-based software that provides advanced asset and service workflow management and visibility into service status, quality compliance, key performance metrics, and more. 
"SIMCO leads the calibration industry"
In Frost & Sullivan's Company of the Year report, industry analyst Jessy Cavazos states:
"SIMCO's leadership position in the calibration and repair services market is largely a result of its outstanding customer service, technical quality, and advanced service management software…  With its strong overall performance, SIMCO Electronics has earned Frost & Sullivan's North American Calibration and Repair Services Company of the Year Award."