How to Improve Your On Time
Calibration Compliance
On Time Calibration Compliance
As a manufacturing quality professional, you know it's essential to calibrate your measurement instruments on time.
As a calibration industry leader for six decades, SIMCO has compiled many best practices from our customers on how to meet calibration deadlines to ensure quality, safety, and compliance.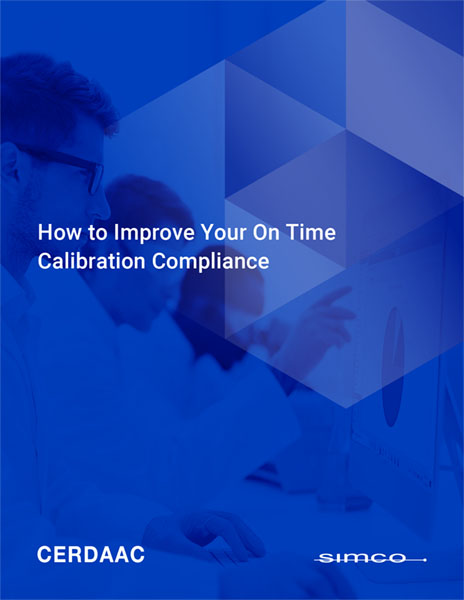 This guide covers:
The best methods to measure on time compliance
Using industry benchmarks to improve your program
How the right software can help you exceed your on time compliance goals
Learn about these on time calibration best practices by downloading this guide.