Minimizing Calibration Out of Tolerances
Benchmarks, best practices, systems
If you're involved in calibration or manufacturing quality, you know it's a problem when one of your measurement devices is found to be Out of Tolerance, or OOT. These devices may have been providing inaccurate readings and impacting the quality of your products.
Join Curtis Keller and John Connelly of SIMCO for this on-demand webinar where you will learn:
OOT industry benchmarks – see how your OOT stats compare to industry standards.
OOT best practices – recommendations for minimizing your number of OOTs.
OOT systems – learn how automating key processes can help you minimize OOTs and manage your OOT investigations more efficiently.
Register to watch
on-demand webinar: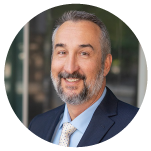 Curtis Keller
Technical Director & Asia, SIMCO
Curtis joined SIMCO in 2007 and brings 37 years of metrology and quality leadership experience, primarily in lives-at-stake industries including Biomedical, Aerospace, Defense, Nuclear and Automotive. Currently Curtis serves as both Technical Operations Director for all SIMCO Electronics and Area Director for SIMCO's Asia operations. Previously he held positions with Intermountain Metrology Services, Sabro Labs and the U.S. Marine Corps.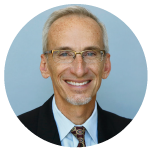 John Connelly
Chief Commercial Officer, SIMCO
John joined SIMCO in 2008 and is currently responsible for driving SIMCO's growth and championing the voice of the customer. Prior to SIMCO, John held executive positions at several Silicon Valley start-ups, including BigBand Networks and DiviCom. He also held engineering and management positions at AT&T Bell Labs and contributed to advances in telephones, network computing devices, and digital switching systems. John holds a B.S. in Electrical Engineering from Rutgers University and an M.S. degree in Electrical Engineering from Purdue University. He also completed an Executive Development program at Northwestern University's Kellogg School of Management.