CERDAAC SIMCO Manager
Program management software for organizations utilizing SIMCO calibration and repair services
CERDAAC® SIMCO Manager™is an advanced cloud-based software service that provides complete program management for calibration and repair services performed by SIMCO.
SIMCO Manager is included with SIMCO calibration and repair services and can be securely accessed over the web by authorized users at any time. The software provides many advanced service program management capabilities, as described below.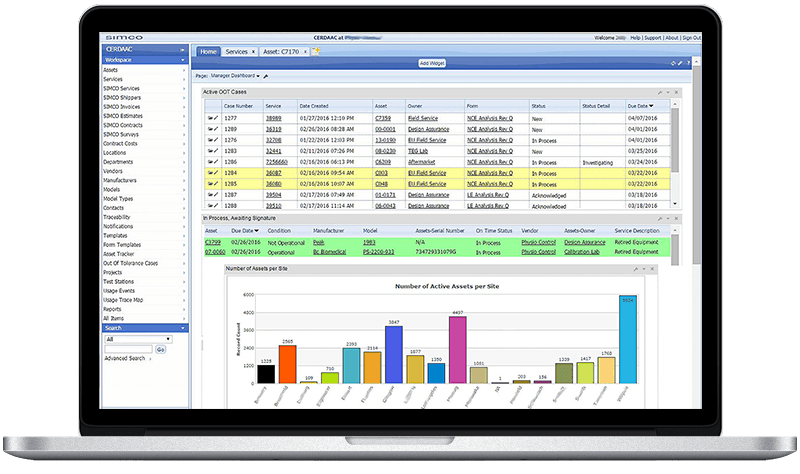 Interested in learning more about CERDAAC? Schedule a demo today to see how CERDAAC can meet your organization's needs.
SIMCO Manager is powered by CERDAAC 4.0, which includes a full suite of solutions