Thank you for your interest!
Download your copy:
The maintenance of your equipment is essential, and is one of the best ways to keep your production up and capital expenses down.
Automate preventive maintenance scheduling

Streamline work requests

Integrate with other Manufacturing and Quality processes

Monitor metrics and KPIs to improve performance

Utilize state-of-the-art maintenance management software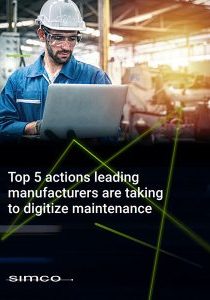 Download Top 5 Actions Leading Manufacturers are Taking to Digitize Maintenance.