Top 7 Calibration Metrics Webinar
WEBINAR
Top 7 Metrics to Manage Your Calibration Program
Learn the top metrics and how to leverage the data from industry calibration experts
Are you tracking the metrics that are critical to the success of your calibration program?  More than 50% of calibration professionals struggle with defining and tracking the metrics that matter.
This expert webinar features guest speaker Jay Langlois from L3Harris and moderator Curtis Keller from SIMCO as they share insights on measuring and managing effective calibration programs.
During this 45 minute webinar, you will learn about:
Top 7 calibration metrics
Tailoring metrics to your needs
Leveraging metrics for continuous improvement
Download the Top 7 Metrics to Manage Your Calibration Program webinar on demand.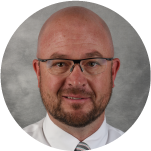 Jay Langlois
Manager of Calibration & Asset Management, L3Harris
Jay started with L3 Communication in 2010 (currently L3Harris), as a manager of the Asset Management and Calibration department. He currently manages the Quality Records Department, Continuous Improvement department and leads the corporate Calibration Interdivisional Services Team, as well. Jay has 26 years of quality, calibration, and manufacturing experience within the Aerospace, Automotive, Semiconductor and Medical industries, along with a business degree from the University of Phoenix. Jay hold his Green Belt certification, CCT Certification, and is a Certified Professional Property Specialist (NPMA).